Trusted Mediation Attorney in Royal Oak, MI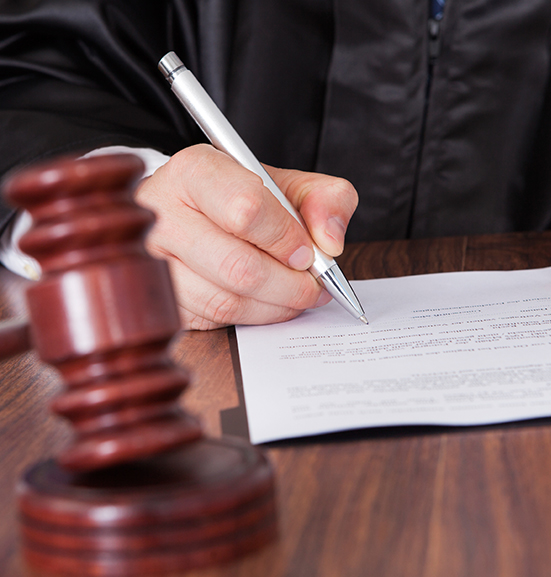 The litigation attorneys at Targosz & Walker Legal Group have decades of experience assisting companies in the Royal Oak area with contract law and debt collection cases. In today's financial climate and current state of affairs, TWLG is, bar none, the most well managed and experienced firm in not only in collecting money for its clients, but building bridges between all parties involved in each case.
Targosz & Walker Legal Group has a well respected reputation in Royal Oak, MI rooted in integrity and a sense of "fair play." Our main objective is to resolve what ever case it handles in the most assertive and respectful manner. TWLG is sensitive to demonstrating a consistent high level of professionalism when dealing with client adversaries. If you're looking for help with collecting money owed to you, then give us a call today.
Relationships are the foundation of Targosz & Walker's success.
We're small enough to give you personal attention, big enough to get you BIG results.
Our expert ability to settle cases.
Fair results at a fair price.
We look out for your best interests.
Royal Oak Contract Law & Debt Recovery Representation - Litigation, Arbitration, Mediation and Facilitation
We combine legal, business management, asset investigation, and negotiation expertise to achieve the best results for our clients. If clients wish to avoid litigation, we provide three primary forms of alternative dispute resolution: arbitration, mediation and facilitation.
Arbitration
Arbitration is a mechanism where the parties to a dispute refer it to a completely neutral person called an arbitrator, who decides the case based on each party's oral (and often written) arguments and enters an "award" accordingly. It is a resolution technique in which this third party reviews the briefs, testimony, and other evidence in the case and imposes a decision that is legally binding upon both parties and enforceable in court.
Mediation
Mediation is a voluntary and non-binding process in which two or more parties involved in a dispute work with an impartial party, the mediator, to generate their own solutions in settling their conflict. Unlike a judge or an arbitrator, whose decisions must ultimately favor one party, mediation is about finding a solution that works best for both parties.
Facilitation
Facilitation is a concept very similar to Mediation, but often involves disputes among a group or multiple parties. It utilizes a facilitator, who helps a collection of people understand their common objectives and assists them in achieving them without taking any particular position in the discussion. It is also non-binding, and completely voluntary.
Litigation
The team at Targosz & Walker Legal Group creates value for its clients by being precise, responsive and thorough with each case. With over two decades of experience, our attorneys have managed complex cases and contract work for our clients and their businesses. Our contract & collections work is diverse and our clients include individuals as well as private and public companies involved in a wide range of specialized industries.
Our firm has expertise in the following:
Business Transactions
Business Formation
Consumer
Commercial Transactions
Uniform Commercial Code
Equipment Leasing
Factoring
NSF
Landlord Tenant
Medical
Successor Liability
Insurance
Student Loans

Deficiency Balance
Banks/Credit Unions secured, unsecured and installment loans
Subrogation
Mortgage Foreclosure
Forensic Mortgage review
Counter Claim Defense
Commercial-Consumer Litigation
Complex Contract Litigation Matters
Hear directly from our clients:
"Ms. Targosz, this was a superior job. Your strategy worked and we avoided a trial. Nice work, you are superior!" Jeff, Southfield MI
"We really appreciate the extra length you went to solve our problem. Thanks again!" Bob and Jeanne
---
To learn how Targosz & Walker Legal Group can help you collect the money you are owed, contact us today for a free initial consultation.